In the Asylum with Alana Marie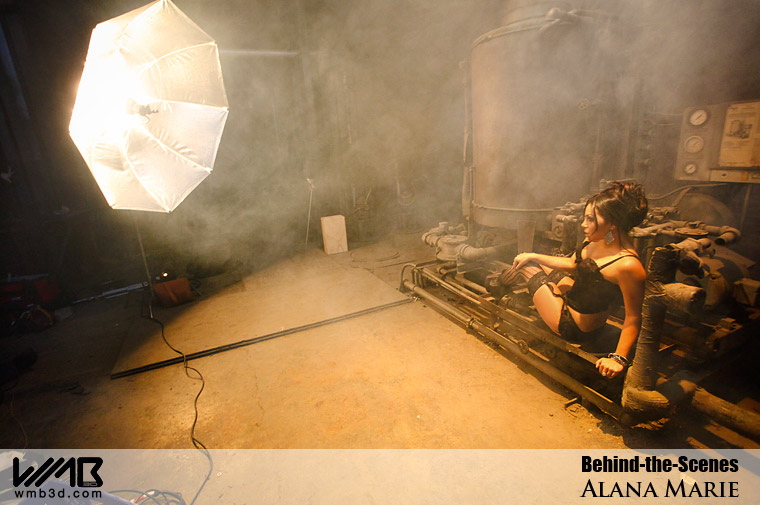 Rhode Island program analyst by day, centerfold starlet by night, Alana Marie showed us her wild side during her shoot at an abandoned asylum. The petite Puerto-Rican princess rocked both swimwear and lingerie for WMB, using every element of the unique location to inspire her poses.
This asylum was one of the coolest (and scariest) we've ever been, featuring a maze a dark hallways, rotted stairwells, and eerie padded rooms. And as if that wasn't enough, hair and make-up set up in the morgue, which actually had the best lighting in the entire hospital. (Note the photo of lunch being served on, yes, a death tray.)
Alana proved she doesn't scare easily as she climbed a rickety fire escape, and she was so high up that photographer Nick Saglimbeni actually had to climb a nearby tree to get the shots. The shoot ended in a pitch black boiler room deep in the sub-basement of the hospital. There was barely enough light to get focus, but that didn't stop the team from capturing Alana as she crawled on the old boilers like they were luxury beds at the Trump.
CREDITS:
Photography by NICK SAGLIMBENI
Make-up by GABY RAMOS
Hair by AL INGRAM
Wardrobe Stylist SARAH ELLIS
Production stills by DEREK ESKRIDGE for SlickforceStudio