Vera-fied: Sonia Vera Swimwear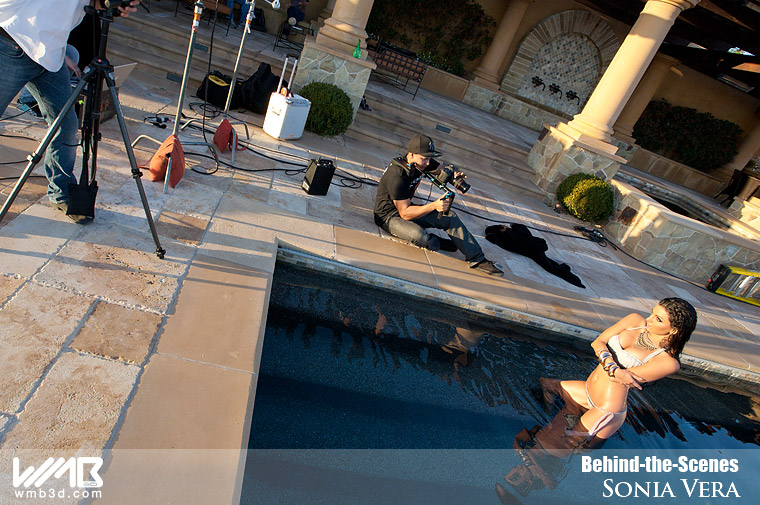 Veteran model Sonia Vera has graced the pages of countless magazines (Maxim, FHM) as well as your television set (Deal or No Deal, Price is Right) and the stage of the Miss Venezuela pageant. So we were only too happy when she agreed to model her signature line of travel-inspired swimwear for World's Most Beautiful.
The shoot took place at a hilltop mansion in Malibu, complete with Tuscan-inspired architecture, mosaic-tiled fountains, and ridiculous ocean views. At the end of the day, as the sun was setting, we convinced her to jump in the pool to model her last two looks. Now, we're not saying we enjoy throwing half-naked women into a freezing pool, but we figured you would want us to, so you know…we told her it was your fault.
In any case, after our shoot with Sonia Vera, we now understand why so many Miss Universe winners come from Venezuela.
CREDITS:
Photography by NICK SAGLIMBENI
Make-up by GABY RAMOS
Hair by AL INGRAM
Swimwear by SoniaVeraSwimwear.com
Production stills by Derek Eskridge for SlickforceStudio