Paul Oakenfold and the Evolution of Trance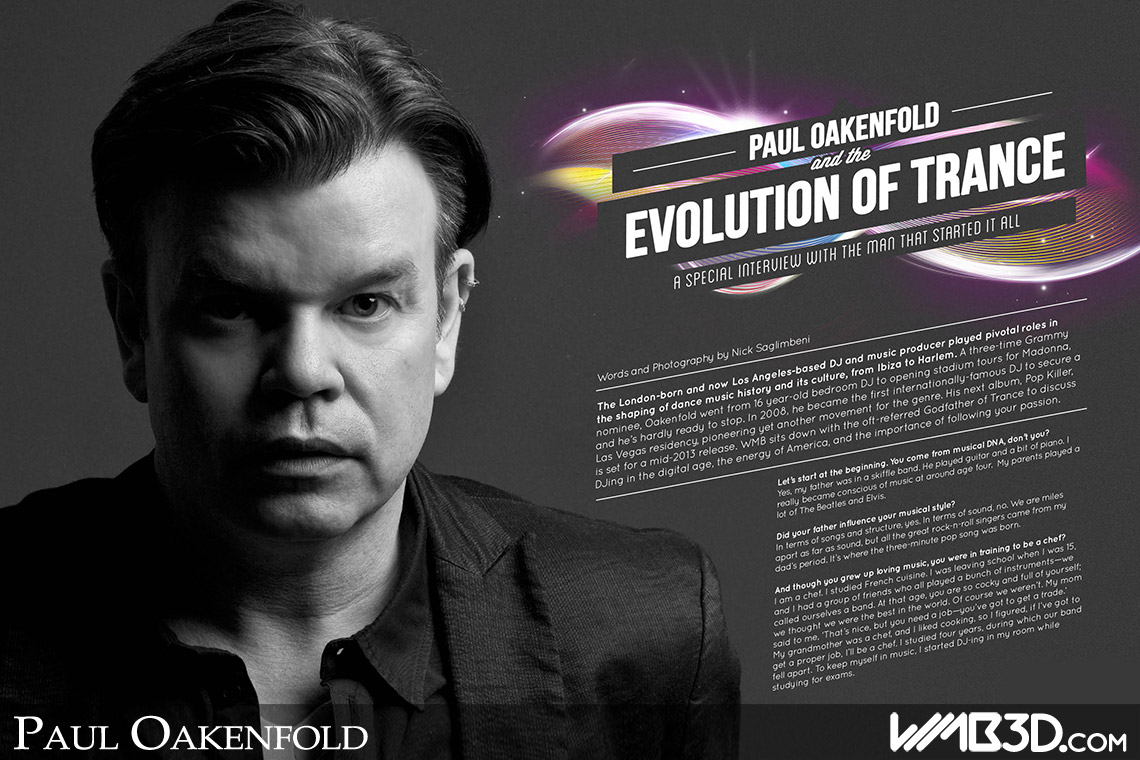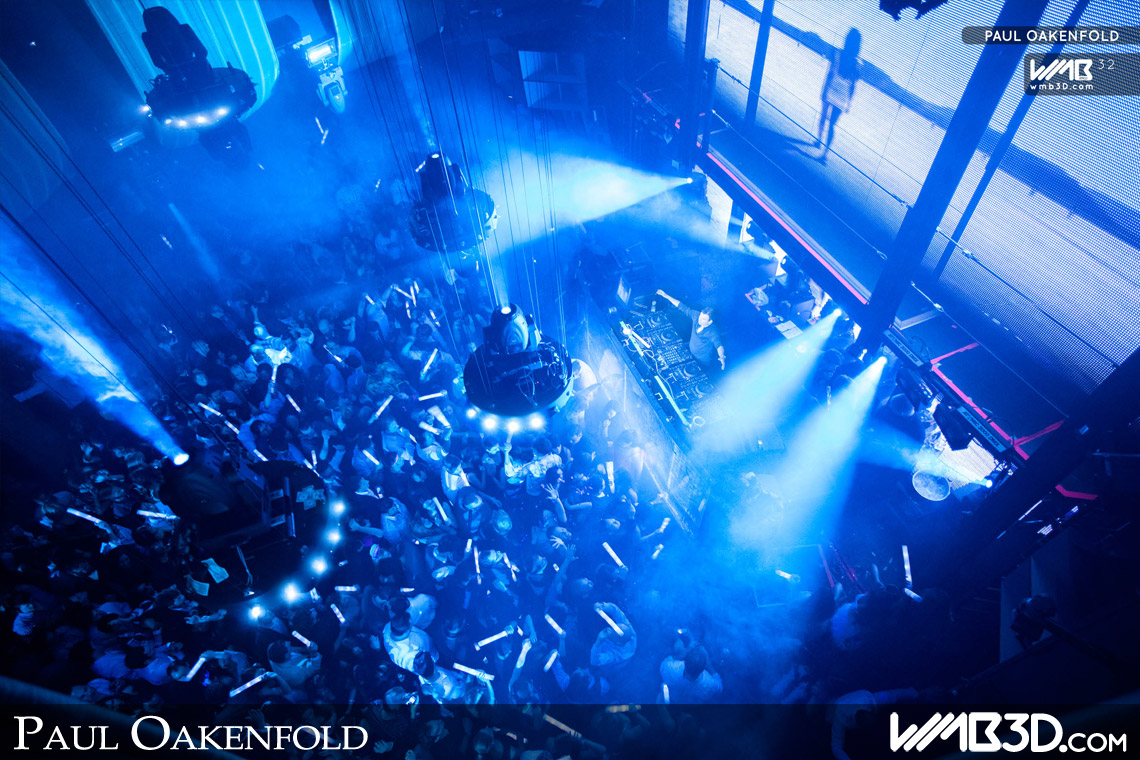 The London-born and now Los Angeles-based DJ and music producer played pivotal roles in the shaping of dance music history and culture, from Ibiza to Harlem. A three-time Grammy nominee, Oakenfold went from 16 year-old bedroom DJ to opening stadium tours for Madonna, and he's hardly ready to stop. WMB sits down with the oft-dubbed Godfather or Trance to discuss DJing in the digital age, the energy of America, and the importance of following your passion.
WMB: What was the turning point for you?
Paul Oakenfold: When my friends were out partying, I was in chef training. I'd work lunch from 10 to 3, then dinner from 5 to 11, and then do it all over again the next day. I worked fucking hard. I had just turned 20 and I saw all my friends having a good time, enjoying their lives. So right after I passed my exams, I said to myself, 'Life's too short to be doing this. I've got to follow my dream of making music. If it doesn't happen, then it doesn't happen. I can always go back to being a chef.'
There are a few moments in your life where you reach a crossroads. The first one for most people is when it's time to leave home. You have to decide, are you gonna stay home and be a mommy's boy, or are you going to go be out in the wild world? Of course it's easier to stay home, but you know you've got to get out. You can't go through life regretting and hiding. You're allowed to fall down. We all do. But you pick yourself back up and try again. Succeeding is trying. Maybe you get up and say, 'This wasn't for me.' But you've already succeeded because you've tried. It's the people who don't try—the people who sit there in that same position for 30 years and say, 'I'm gonna do this,' and 'I'm gonna do that,'—those people are bound to face a very dark moment when they wake up and realize, 'I just let life go by.'
Your stories from your early days are notorious, like when you were sneaking into Studio 54. Were you a troublemaker, growing up?
No, I wasn't trouble. I was just young and in New York and I wanted to be a part of it all. I was intrigued. But I wasn't old enough to get into those clubs, so I was going to try to get in by any way possible. I was sleeping on the floor in Puerto Rican Harlem. I had no money, but I was very inspired by the whole scene. I wanted to know what was going on inside the clubs. It was a pivotal moment in my life. I said, 'This is it. This is fucking it.' I got a fake ID made up, and I'm sure the English accent helped. In England, they don't have ID—they look at you and go, 'Nope.' But in America, you show them an ID and you go, 'Yeah, that's me,' with an English accent and they fall for it.
Shortly after New York, you famously went to Ibiza in 1987 to celebrate your birthday. This trip is widely accepted as the defining moment in acid house history, or—put another way—the birth of trance. What caused this perfect storm?
There were a few things. My friends were there. The scene was something new and special, and I was already dialed in because of my time in New York. It was the opening of major clubs, but in these clubs you were dancing under the stars. It was also the drugs, and it was the music. Ibiza was a musical playground. So I went back with my flag in my hand and said, 'This is what we're going to do …'
Fast forward 25 years, and today, electronic music is everywhere. It's in hip-hop, it's in rock-n-roll, it's in pop. In your mind, what happened?
Now, house music is pop music. Mainstream electronic dance music—EDM—is what we used to call House in the '80s. What you're hearing on the radio is all EDM-based. House has gone completely mainstream.
What excites you?
Being exactly where I am, at the moment. All eyes are on us, and we should make the world proud. It's a good time to be living in our world, the electronic world.
Any advice to our younger readers?
Yeah, a lot of advice: Work hard, focus on yourself—your time will come—and practice. If you want to be the best at anything in life, you've got to practice. The problem with much of the youth today is that they just want to be fucking famous, but they don't want to work hard; they don't want to put the time in. It used to just be in America, but now it's spreading all over the world.
Read the full interview and see Paul Oakenfold's photo pictorial in WMB 3D #3 on iPhone/iPad, Android, and in Collector's Print.
Photography by NICK SAGLIMBENI